Monitoring Your Alarm System to Protect Your Home
Providing best-in-class monitoring support for our customers.
Your security system is only as good as the team behind it. With over 30 years in the home security business, Village Alarm knows that families will often focus on the security equipment and pay little attention to the monitoring system. Because we want only the best for our customers, we have partnered with C.O.P.S. Montoring. A leader in security system monitoring since 1978, C.O.P.S. is a specialist in the complex, demanding job of monitoring your home around the clock.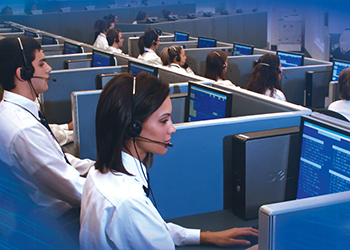 With six monitoring centers across the country, C.O.P.S. has highly trained professionals that are qualified to ensure consistent management of all alarms. Their quality is proven in having one of the fastest audited response times in the industry. They are U.L. Listed, FM Approved, and IQ Certified central station, demonstrating their ongoing commitment to being the best in the business.
C.O.P.S. Monitoring is responsible for watching over more than 2,000,000 accounts nationwide. Like Village Alarm, their dedication to quality has been the key to their success.
Considering a residential fire alarm system? There is no extra charge to add fire monitoring to your security monitoring account. Ask us for more information!