Home Automation Systems
Exciting innovations to help manage your home.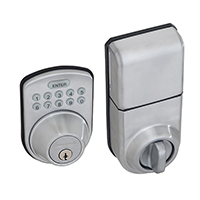 Thanks to the latest technology, you can now manage your home even when you are miles away. With a Honeywell Home Automation System installed by Village Alarm, you can:
Control your home's thermostats
Turn lights off and on
Monitor the security system of your home
Lock and unlock any door in your home
Open and close overhead doors
Control the environment by opening or closing shades, as well as turn on ceiling fans
And more!
Learn more about what the Honeywell system can do for you!